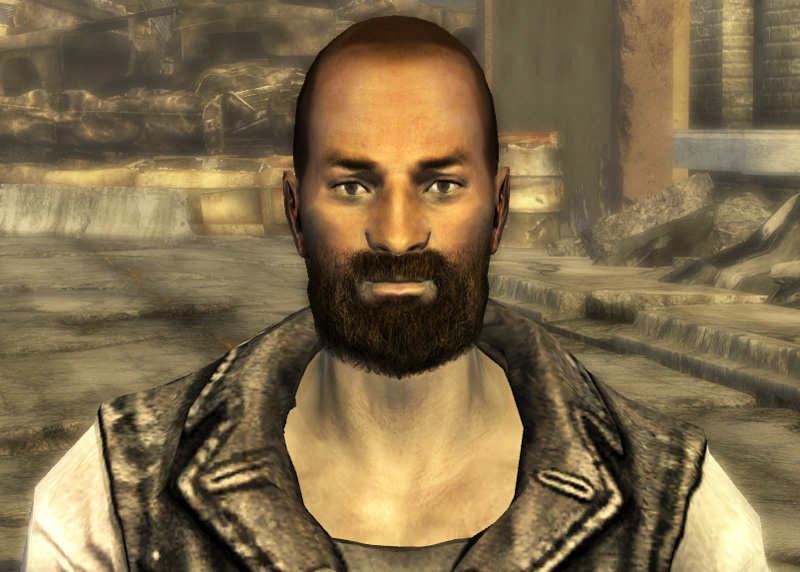 "Tom Dixon"
Hair Color: Brown
Eye Color: Brown
Height: 6'0
Age: 37
Birthdate: TBA
Attire: Jeans, grey "Nuka Break" T-shirt, backpack, hat.
Additional Information: DONT CLICK IF YOU METAGAME EASILY AND OR ARE TEMPTED TO METAGAME
Dont open if you meta-game.:

Thomas Dixon was born in Texas and over the course of many years traveled north america, going from east to west back to the east, he currently is in Montana, possibly considering staying for awhile.

Skills & Attributes
Proficient, Above Average, Average, Below Average, Un-proficient
Small Guns, Survivalist, Knife Usage, Bartering, Technological Items, Medicine
Relationships
Close Friends, Friends, Acquaintances, Suspicious, Enemy
"The Boss" Benjamin: He's a nice older man, and pays not to bad aswell, I like him but I wouldn't say we're friends as we've only just met really.
NCR Sergeant: Don't know his name.. and I think he's a sergeant atleast, but other then that he seemed kind enough, he payed me for a small job but sadly he didn't have caps so I just got some trade goods.
The Robber: Some bastard with a chinese military rifle, sun glasses, and a tactical vest who decided to steal my book. He's a robber but atleast he didn't take my pistol.

b0bpwns

Vault Security





Posts

: 10


Join date

: 2015-06-21




---
Permissions in this forum:
You
cannot
reply to topics in this forum